Dress To Impress
If you find yourself in a rut at work, updating your wardrobe just might make a difference in your day. Don't forget that being professional doesn't have to mean stuffy and boring.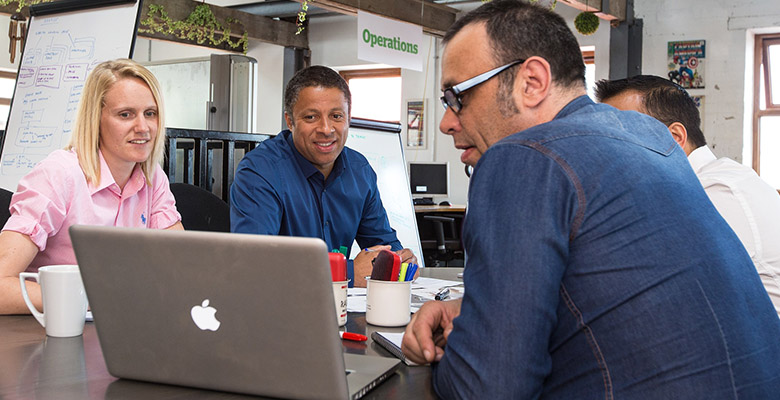 BUILD YOUR BASICS
 The most essential and – dare I say it – uninspiring part of your work wardrobe are the basics, which are neutral items that will go with anything. But you do need to start with an excellent foundation of professional clothing to get started. The basics are where the majority of your clothing budget will go, so don't hesitate to spend more here to get quality items that will last longer and fit better.
A POP OF COLOR
After creating a great foundation of basics, your wardrobe will still be pretty boring, and few people feel great wearing black every day. Start having fun and experimenting with colour. Business professional offices may be less receptive to straying from a neutral colour scheme, so take cues from your supervisor to feel confident about your choices.
SIMPLE PATTERNS
Just like colour, don't be scared to include some simple patterns in your wardrobe so that you can match them with your solid basics. Try starting with polka dots, stripes, or a chevron pattern.
FEEL TEXTURES
A great way to add interest and style to your outfit is to include a texture, like tweed, suede, silk, or lace. All of these fabrics add personality to your outfit but can still be found in conservative styles so that you will still be office appropriate.
ACCESSORIZE
The easiest way to let your personality shine is through your accessories! Pick pieces you really love and use them to jazz up your neutral office attire. Pick up some great jewelry, watches, handbags, cufflinks, and so on.